Volante Racing iRacing.com Paints V2
I'm back! In the last few weeks I have made a few more liveries for my team Volante Racing with the latest paint being the BMW M4 GT4. I also made the Lamborghini Huracan GT3, the Dallara IR-01 and the BMW M4 GT3.
At first glance they don't look too different from the other cars I've designed for the team but what you might see is that they look more logical and better in general. A few members came to me with a few suggestions. First of all the pattern might be better if it was less random and symmetrical. Tried that and it instantly looked better! Then they also suggested to put more time into the sponsors and green and red graphics which I did and it made a huge difference!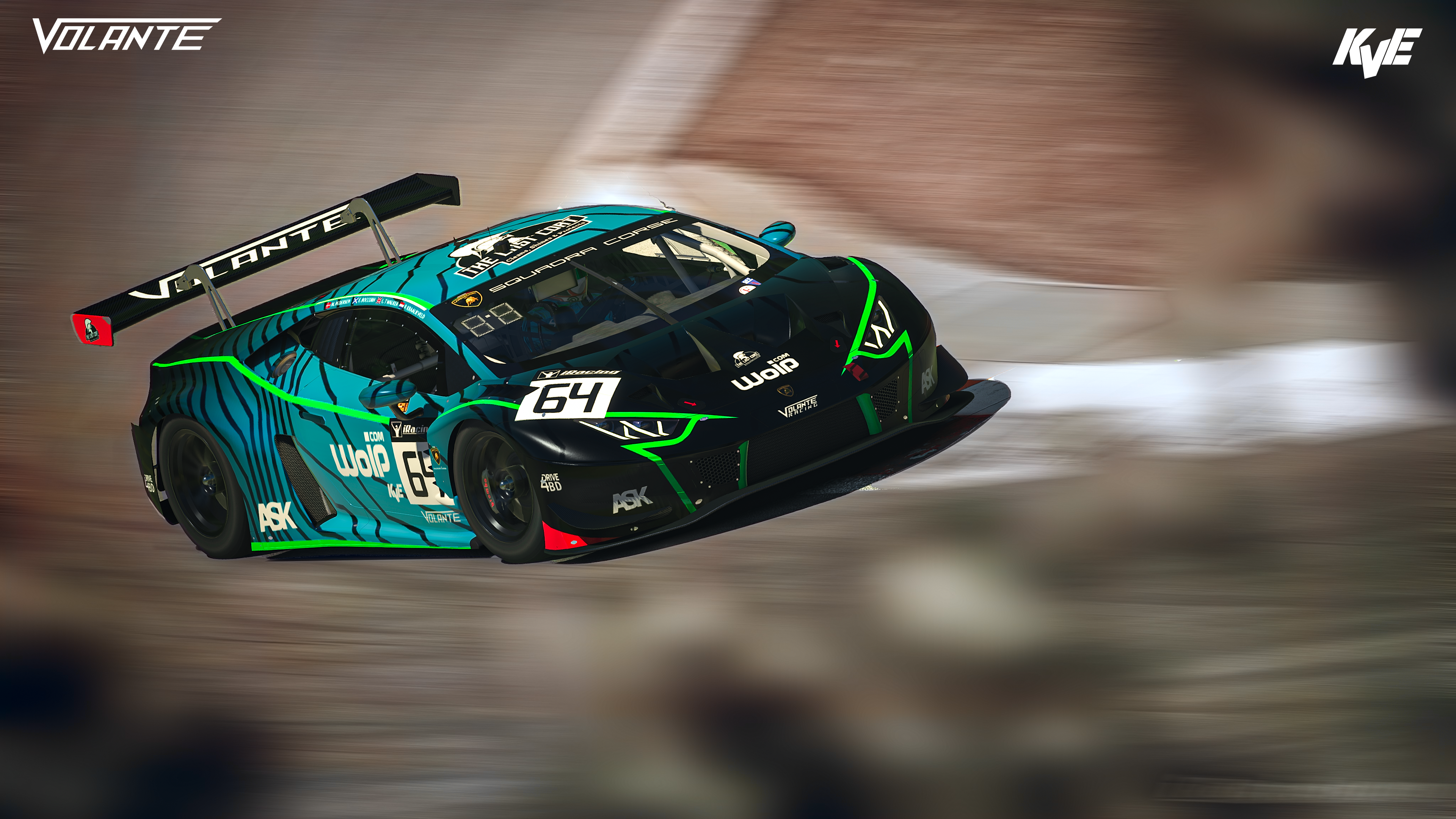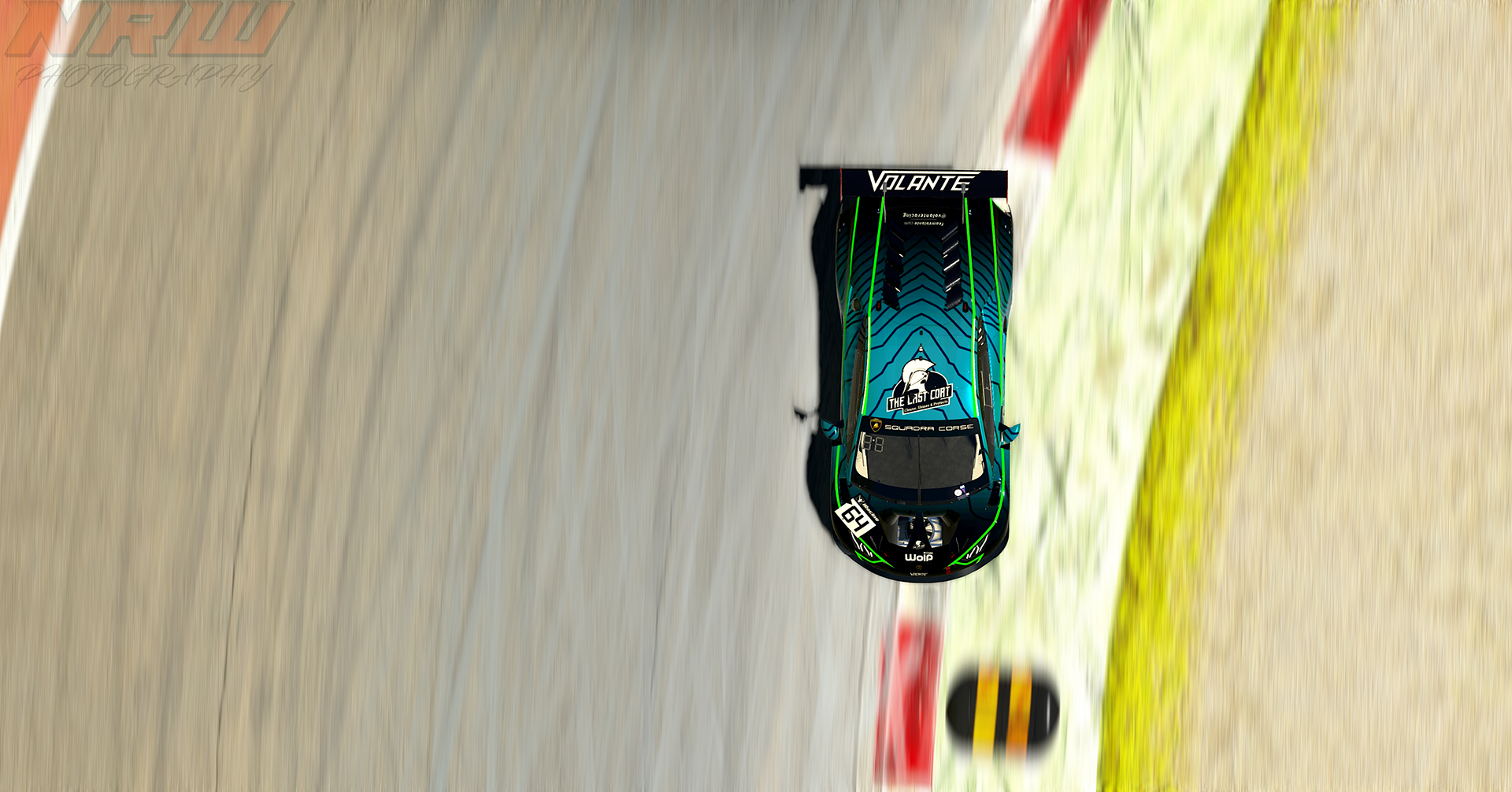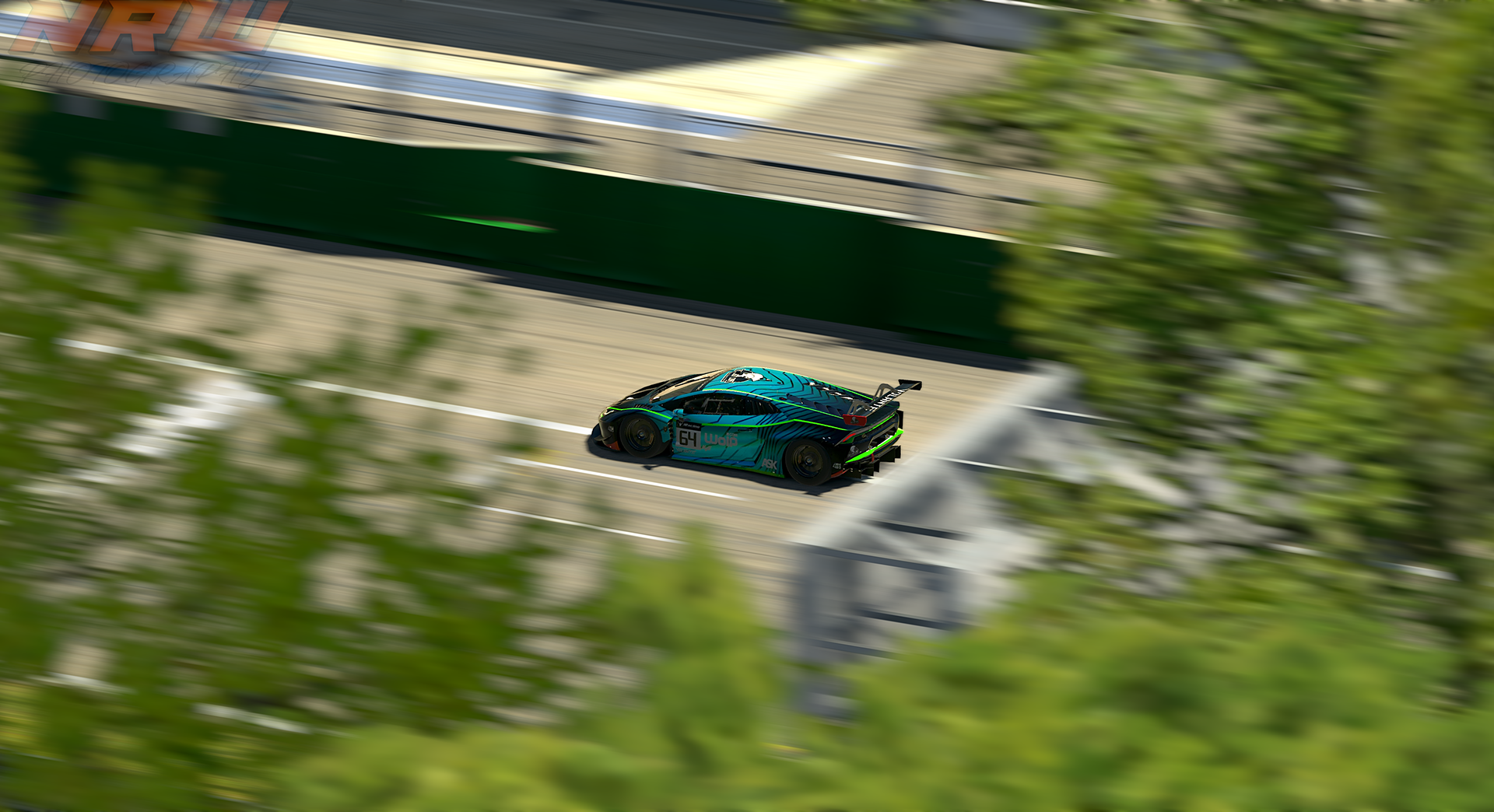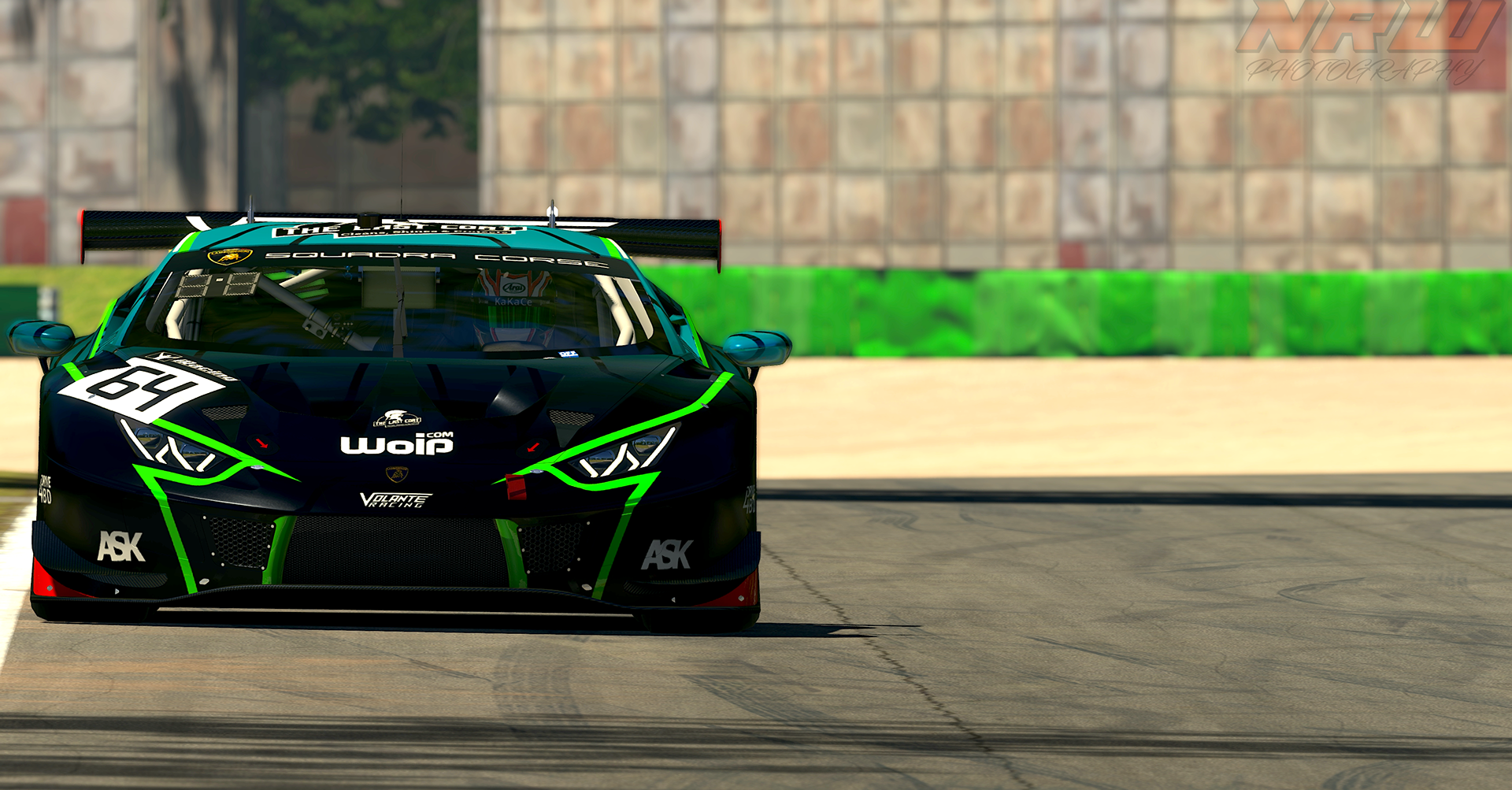 The Lamborghini Huracán GT3 had just been released for iRacing.com and my aim was to make this the best Volante Racing livery I had made until that point! I put a lot of time into the pattern which you can see from the top view. I made the decision to make it symmetrical and line up every line with the car. Then I focused on the green and red. This is a big part of what the car is and when I finally had the idea of how the front was going to look it was easy after that. The last four screenshots are made by Nicholas Wetherbee which is a great photographer in games but also in real life so make sure to check him out!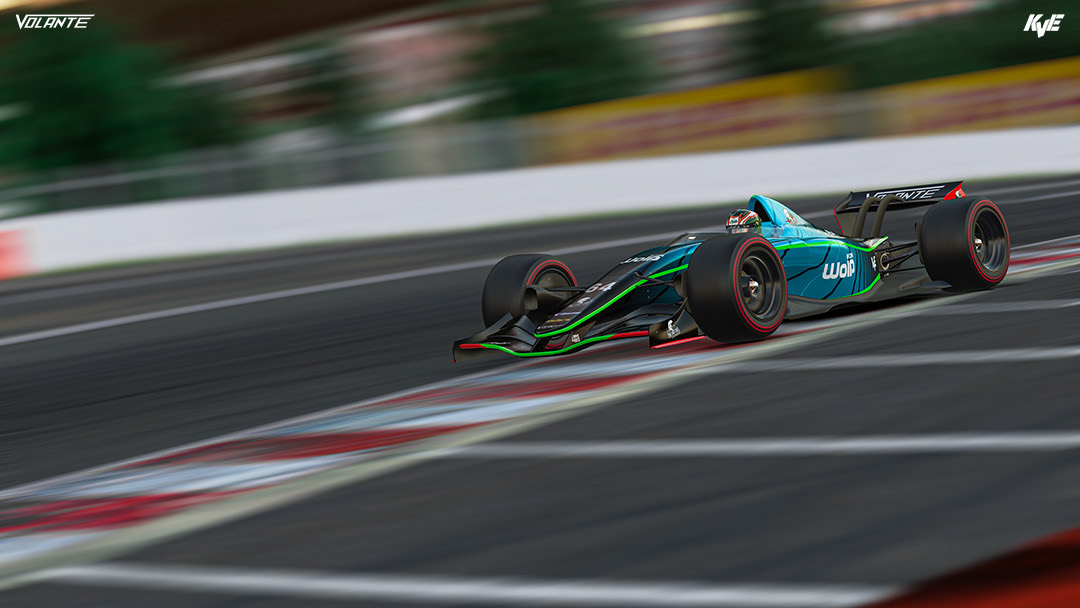 The Dallara IR-01 is a concept car made in a collaboration from iRacing.com with Dallara. It's not a real life car (yet) and is meant to push what is possible and create a car that represents the future of racing but with the raw V10 of the past! I absolutely loved the idea because I'm a big believer that simracing is not real racing and will not be real racing so the two need to be seperated. This is exactly that!
I used the same idea I had for the Lamborghini for this car and beforehand I didn't know if it would work. As you can see it turned out awesome! Probably one of my favorites! From the rear it has sort of a Jordan 191 feeling and I love it!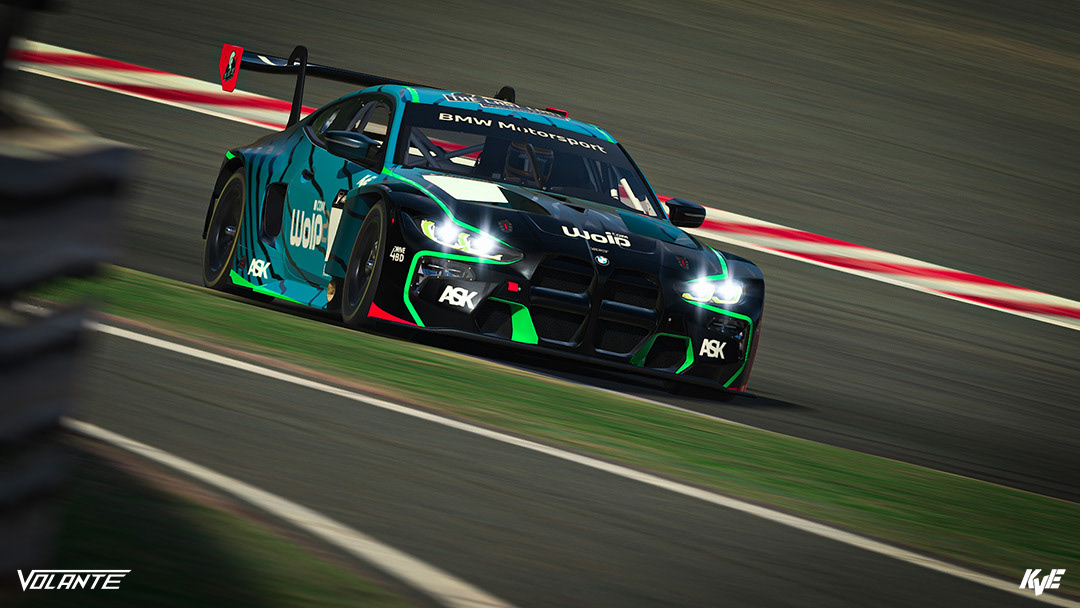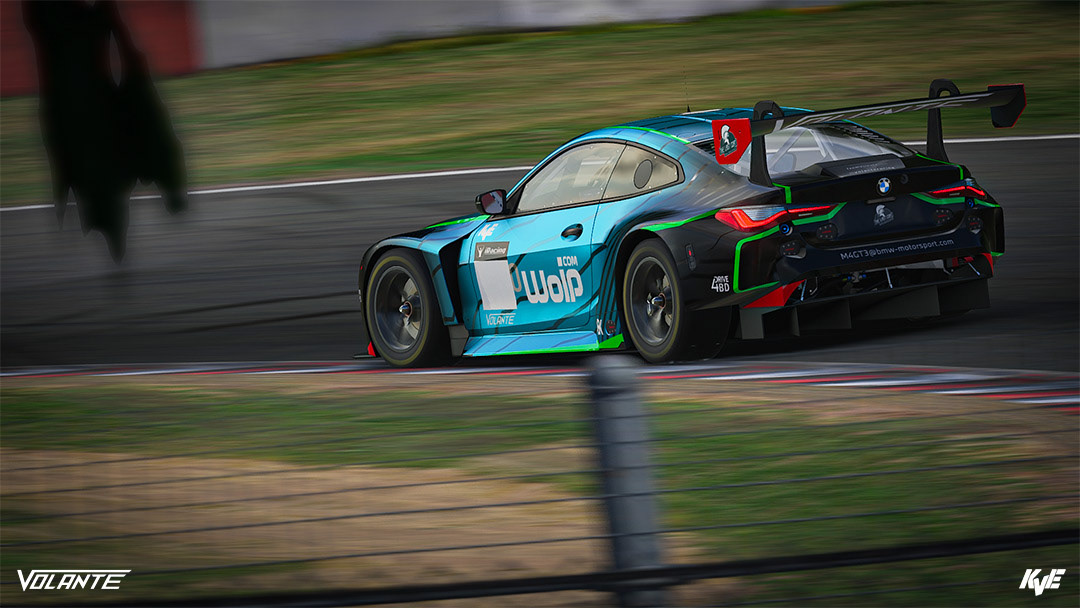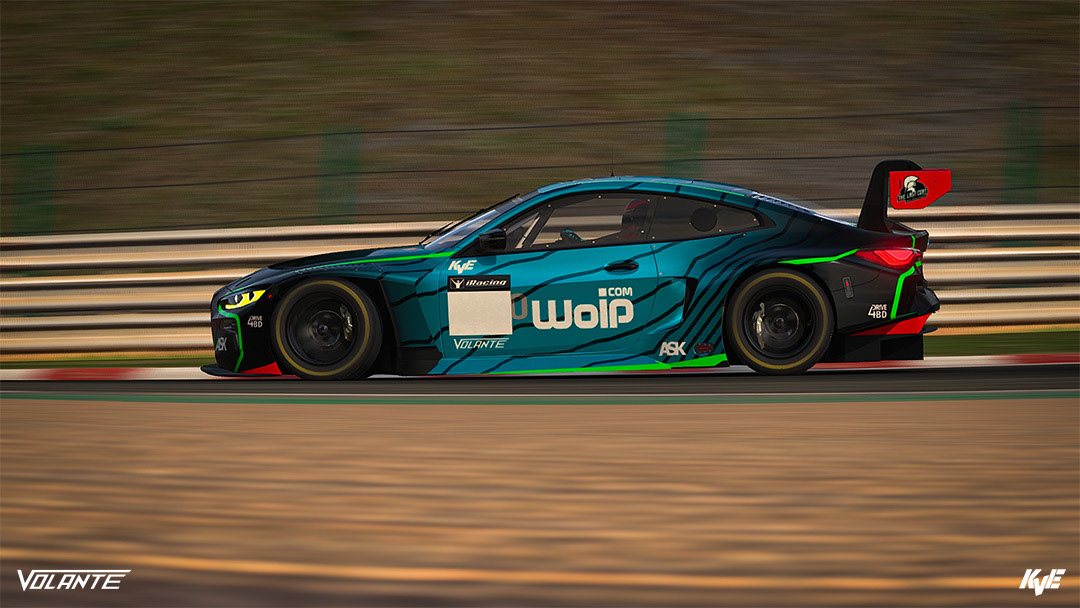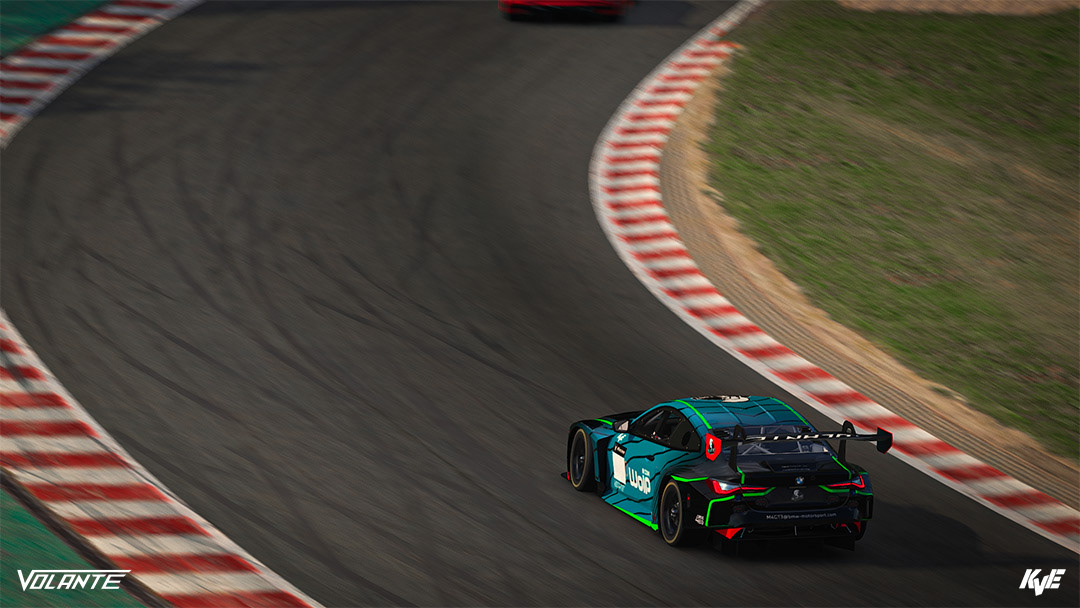 When the BMW M4 GT3 was released on iRacing it was met with a lot of controversy. If you are a car fan you probably know it's all about that front grille. It's huge! So at first the idea of making a paint for this car wasn't the most fun idea. Like normal I started with the pattern which was relatively easy. Then green parts which was what I had been worried about. How am I going to make this work? I just started trying stuff, making concepts and eventually got to a point where I was really happy with it! This is the result!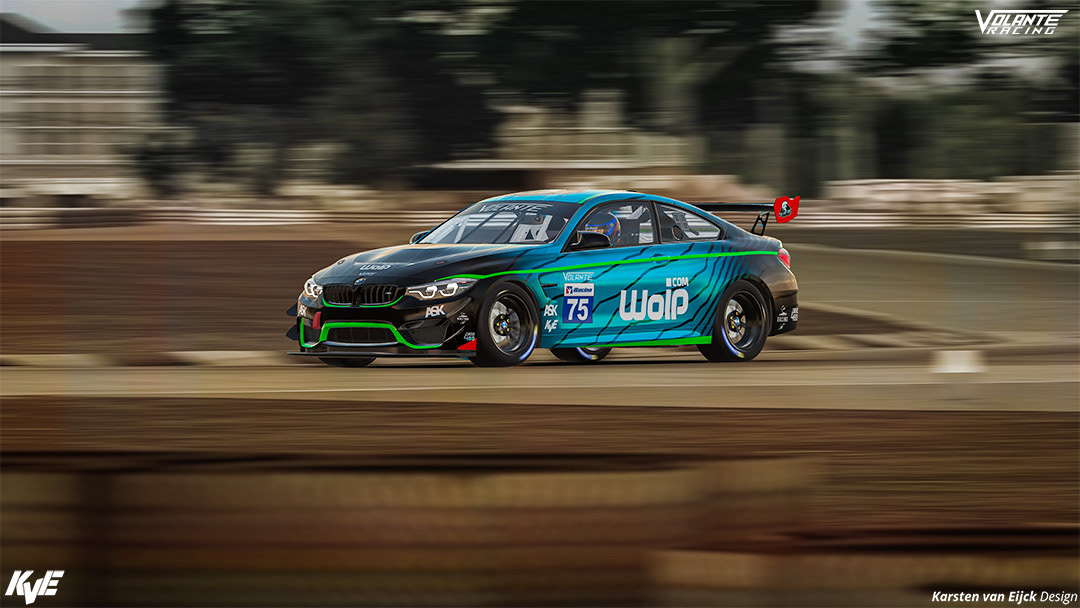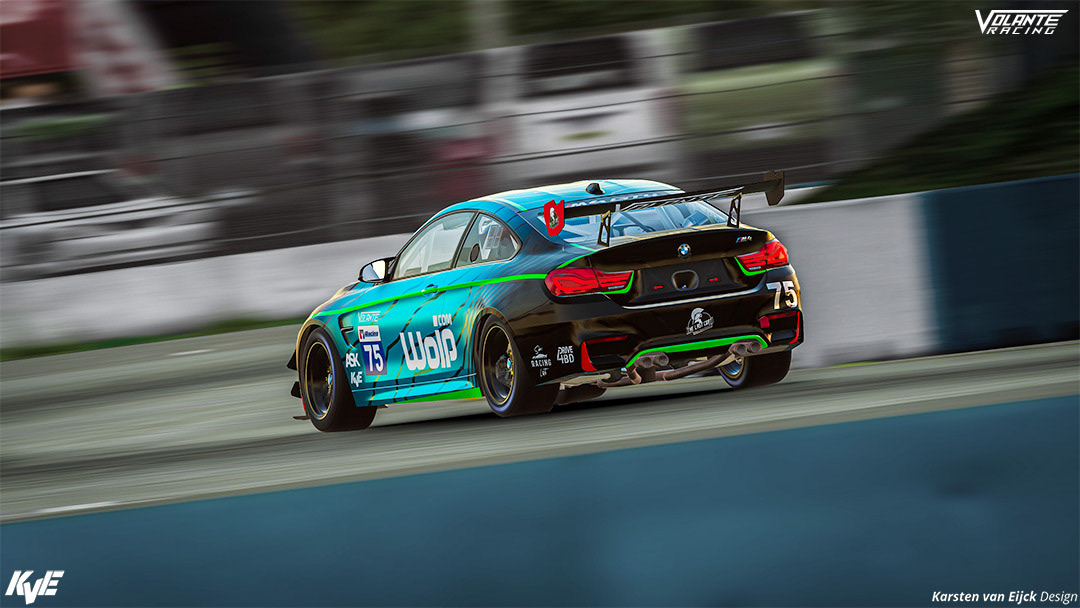 After the M4 GT3 we needed it's little brother, the M4 GT4. A challenging car in some parts but in general with the new philosophy it was a pretty fun project but the best part about it was being able to drive it afterwards. I'm a huge fan of this car in iRacing and I just can't get enough of it. Especially with this livery! 
There will be more designs coming for Volante Racing but I'm also searching for new challenges! Hit me up if you need a design ;) info@karstenvaneyck-design.com is what you need!